Our News – Blog Section
In this page you will have the chance to learn all the news about our family's progress towards making the best EVOO the Mediterranean has seen.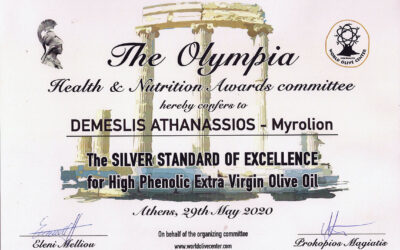 Myrolion was awarded a Silver Standard of Excellence for its high polyphenol concentration in Olympia Awards for Health and Nutrition, organized by the World Olive Center for Health. This year's polyphenol concentration of 529mg per kilogram of olive oil is the...