Olive Oil and Heart Disease: What a Study of 92,978 Participants Shows​
A new article published on March 2020, in the Journal of the American College of Cardiology, shed new and definite light in the association between olive oil and heart disease. Article research was led by Marta Guasch-Ferré, PhD researcher at Harvard Chan School of Public Health.
Cardiovascular disease (CVD) is the leading cause of death worldwide, with 31% of deaths being linked to CVDs like stroke and heart attack, in 2016. However, CVD can be largely prevented through a healthy lifestyle.
Although olive oil intake has been associated with lower risk of cardiovascular disease in Mediterranean populations, little was known about these associations in the U.S
population.
24 Years of Monitoring Heart Disease
Two large cohort studies were carried out from 1990 to 2014, including 61,181 women from the Nurses' Health Study (NHS) and 31,797 men from the Health Professional's Follow-up Study (HPFS). 
During 24 years of follow-up, 9,797 incident cases of cardiovascular disease were documented, including 6,034 coronary heart disease (CHD) cases and 3,802 stroke cases.
How Olive Oil Consumption Evolved in the USA
Mean consumption of olive oil increased from 1.30 grams per day in 1990 to 4.2 grams per day in 2010, whereas intake of margarine decreased over the course of follow-up.
As expected, the majority of individuals consume no to very little olive oil and only a small percentage has consistently included olive oil in their everyday diet.
1 teaspoon (TSP) is equal to 4.5 grams of olive oil
1 tablespoon (TBSP) is equal to 13.5 grams of olive oil
Olive oil intake was combined for both raw use and used in cooking. Men and women with a higher intake of olive oil also tended to have higher energy intake, and higher intakes of
nuts, fruits, vegetables, and other plant oils. Also, a slightly better BMI was observed for higher consumption of olive oil.
Replacing Other Fats With Olive Oil
A subset of participants replaced 5 grams per day of margarine, butter, mayonnaise, or dairy fat with 5 grams of olive oil per day. Was there an association between olive oil and heart disease?
Olive Oil and Heart Disease: Overall Results and Conclusion
Incident rates for CVD and CHD dropped significantly for higher consumption of olive oil, for both men and women. No significant associations were observed for total or ischemic stroke.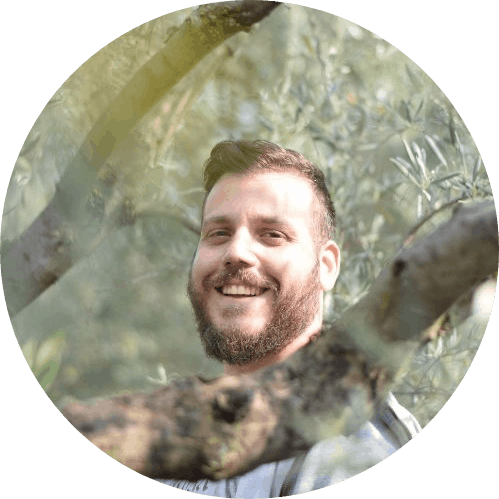 Editor: Athanasios Demeslis
Founder of Myrolion
The article was studied and summarized by Athanasios so that our family's friends can increase their understanding of the association between olive oil and heart disease.